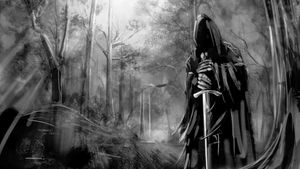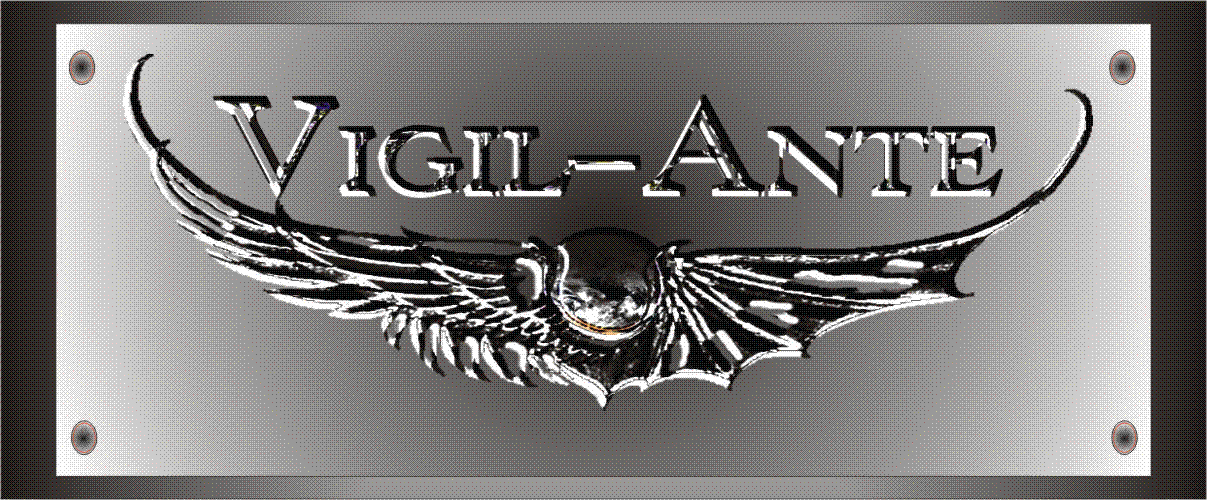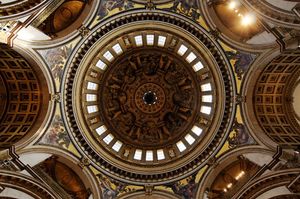 VIGIL-ANTE is: 
SANJA (Sonya) SIMPSON: VOCAL 
Sanja was born and raised in Sarajevo, Bosnia and Herzegovina (which at the time was known as Yugoslavia). She has been singing since early childhood and was 7 years old when she won a children's singing competition titled "Mali Slager Sezone." Shortly after, Sanja attended and completed school for music where she learned how to play classical piano. Sanja immigrated to Canada after the start of Bosnian war. This was the time when she realized that she wanted to sing and create original music so she performed in a number of cover bands. Later on, she met Cory and JC and together they started collaborating on a few original songs that led into her joining VIGIL-ANTE. 
CORY WEINBERGER: DRUMS & PERCUSSION 

Cory has been playing drums for over 20 years and has been a proud Calgarian for most of that. He has played in many cover and original bands over the years and has a strong background in all aspects of Metal as well as the ongoing development of a method of playing that reflects progressive and World Beat influences. His methods of recording and his ability to ground and inspire JC have enabled VIGIL-ANTE to become an entity of expression. 
JC AUGER: ALL GUITARS, BASS & VOCAL 

JC (Jon) Auger has been playing guitar for most of his life in bands and recording projects, ranging from Country to various types of Metal. Being "a guitar player with a day job", VIGIL-ANTE has provided him with a vehicle to explore the freedom of not having to slot his sense of musical expression to any one style. Treating each lyric as a story written from the heart, he finds an outlet from the anger of witnessing the fabric of our Society twisting on The Rope. Therapy? Probably. It helps to talk to The Watcher named Luther. His whispers in JC's ear have helped to formulate the lyric base for the VIGIL-ANTE project. 
THE WATCHERS 

In the Book of Enoch, the Watchers are angels dispatched to Earth to watch over the humans. 
They soon begin to lust for human women, and at the prodding of their leader Samyaza, they defect en masse to illicitly instruct and procreate among humanity. The offspring of these unions are the Nephilim, savage giants who pillage the earth and endanger humanity. Samyaza and associates further taught their human charges arts and technologies such as weaponry, cosmetics, mirrors, sorcery, and other techniques that would otherwise be discovered gradually over time by humans, not foisted upon them all at once. Eventually God allows a Great Flood to rid the earth of the Nephilim, but first sends Uriel to warn Noah so as not to eradicate the human race. While Genesis says that the Nephilim remained "on the earth" even after the Great Flood, Jude says that the Watchers themselves are bound "in the valleys of the Earth" until Judgment Day -From Wikipedia.en 
ENTER Luther! 
I am Luther. The things I have heard; the things I have seen! If you think your CNN has frontline coverage, try being on Watcher Status! The emotional involvement in your kinds' inner turmoil has turned me to stone. All that Time has done for me is prove the point that Mankind has something driving them, herding them down a road of needless, needless pain! Small pockets of resistance exist throughout The World, throughout Time. Their existence has proven there is Hope... But Oh the waste of Human Spirit! Crucible of Fire be damned! All that has remained for me throughout my existence is to Watch and Report. To chronicle Mankind's Folly until someone or something puts out The Light! 
Every track of each album, from VIGIL–ANTE 2010 and THE MINOTAUR to Horizons and beyond, express my views, both instrumentally and lyrically, of World Events that seem to beggar reason. Man's inhumanity to Man is not just History; we're living it right here and now! The lyrics in these songs are my emotional reactions to viewing the acidic erosion of the very fabric of our consciousness. – JC Auger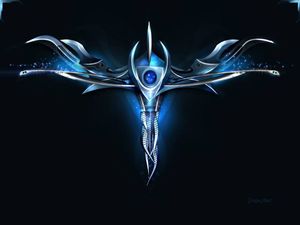 TSM PROMOTIONS - INTRO POSTER - HORIZONS 2019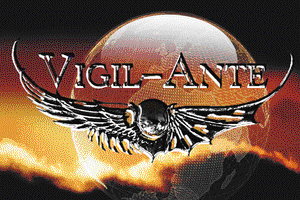 TSM PROMOTIONS - VIGIL-ANTE FIREWORKS INTERVIEW - 2019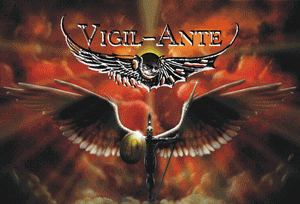 Hey Metalheads! Jon here, dropping an interview to help explain where we're coming from.
VIGIL-ANTE was interviewed in late 2019 by Nicky Baldrian for the British Magazine Fireworks Rock&Metal for the Winter issue #89 2020. This is the interview in it's entirety. 
         __________________________________________________________________________
VIGIL-ANTE is an excellent female fronted Progressive Metal trio from Calgary, Canada. They have a new thirteen track album out now called 'Horizons' which runs at around an hour long and is the band's third album. 
Vigil-Ante are: Jon Auger-guitars\bass, Cory Weinberger-Drums/percussion, and Sonja Simpson-vocals. 
It's eleven a.m. on a rainy, overcast Canadian morning and guitarist Jon Auger is already into his second cup of coffee. 
"I find that it's the time of day that is the least cluttered for me. A lot of my writing takes a darker, more cynical and introspective tone as does the music" he adds. We are here in Calgary to talk about his band Vigil-Ante's new album 'Horizons'. Quite simply, if you are a fan of progressive metal and rock then you will enjoy this newbie. Sound has always captivated Auger, and he remembers as a child putting his ear up to a power pole and banging it with a rock, the perfect spring reverb although, obviously he didn't know it yet. "Coupling that with my watching and listening to my uncle playing old country tunes, I was well on my way to…. Something, I didn't know what. Then, thanks to progressive levels of fascination with both acoustic and electric guitars and varying degrees of ability, I gravitated toward rock and metal bands throughout the years. The louder it got, the deeper I got into it until I started to view the pieces that emerged as sound paintings. Now I have to keep painting," he expresses. 
Music makes the world go around and, for drummer Cory Weinberger, life would be a lot less satisfying without it. "I've always enjoyed it as most people do. I started playing drums about 1989 when I was sixteen and influenced by the thrash metal bands of the eighties," he tells me. "Drums are a loud instrument so I couldn't practice when my parents were home. I got most of my practice in by jamming with friends and bands and haven't looked back since". 
Music has been a part of singer Sanja Simpson's life for as long as she can remember. Her dad and his brother both played guitar in a band that was gigging along the coast of Croatia when they were young. Growing up, they were often at family gatherings where dad and both his brothers would play acoustic guitars and there was always music in the background if no one was playing. "I always liked to sing and when I was seven years old, my mum had me audition for the annual children's singing competition that was taking place in my hometown and I was picked to perform a duet with another little girl," she explains to me. "We ended up winning that contest and for some time afterwards, we were taken to do performances in different parts of the former Yugoslavia (where I was born and raised). But things were different there, it was not a common practice for teenagers to have bands and it was quite difficult, especially for a female, to get into the industry so I never did until I came to Canada. That is when I figured that I could actually do this and, after getting over my stage fright, and years of trying, I finally got to this point where I am now. There is so much more detail that I could tell you about my musical journey but that will have to wait for another interview at another time." 
The music for 'Horizons' came about over a period of time when Cory and Auger were writing almost continuously. "Obviously, everything doesn't make the cut but over time twelve pieces of music emerged that spoke to us. As I have a unique kind of voice, and I was always on the lookout for someone else to do vocals. Cory and I had met Sanja a few years prior in a band we were putting together, and her vocal styling and tone stayed with me. She recorded her tracks for 'The Scythe' at that point and then some time passed. Circumstances evolved, and connections were re-formed. 'Revenge', written by Sanja, was recorded and at that point we decided to go all in. Sanja wrote the lyrics for the pieces that spoke to her and that's become the solidifying force for the new album," enthuses Auger. 
The evolution of the band's music is evident on 'Horizons'. Cory and Auger began the Vigil-Ante project in two thousand and eight so eleven years has passed since. "The subject material and phrasings have evolved to hopefully a more resolved perspective on the world as we know it. 'The Watcher' was observance and perspective whereas 'The Minotaur' was pure anger and dismay so I suppose 'Horizons' is about just that. Looking beyond for a whole new viewpoint", he explains to me. "When Led Zeppelin's first album came out, I was seventeen and the whole album blew me away but it was the lead break in 'You Shook Me' that nailed the sound in my head. Then, a few years later, Deep Purple 'In Rock' broadened the brushstrokes so to speak. Add Dave Gilmour's Pink Floyd tone and Carlos Santana's passion… pretty much an amalgamation of all of them. Some BB King is in there too. I'm pretty much influenced by what I hear and most of what I play is a reaction to it", he expresses. 
Cory Weinberger's exposure to music started from his parents at a very young age. "I'm sure it is the same with all people. They would listen to rock and country music from the fifties, sixties and seventies. When the early eighties rolled around, I started discovering hard rock and heavy metal from friends and people I would hang out with. When I heard this new, loud and energetic music, I knew it was for me," he tells me. "The album 'Horizons' has been a few years in the making. It's the band's third album and follows a similar line to the previous albums which is to play hard rock and metal. But we try to do it without borders and explore other genres like rock, blues and world beat and incorporate them into our music. Each song stands on its own and is a moment in time, but they all work cohesively well together," he adds. 
When Sanja was really young, her dad used to sit in front of his stereo system for hours on end recording music off the radio and making mixed tapes that they would then listen to everywhere they went. "As I said before, I grew up in the former Yugoslavia (what is now known as Bosnia and Herzegovina), and it could be quite difficult to access the majority of the world music other than hearing it on the radio or if someone went abroad and brought vinyl records or tapes which were so very valuable at that time," she points out. "So, I would say that what my dad liked was what worked as well and it was a variety of styles but what stood out when I think about it was Queen, Led Zeppelin, The Police, ABBA, and The Beatles. As I got older, my musical tastes started to change and, although I still like all the artists I just mentioned, I got more into heavier style of music and today I would say that most of my influences come from Godsmack, Iron Maiden, Black Sabbath, The Cult, Queensryche, Disturbed, Lacuna Coil, Evanescence and such. I guess I can say that I really like tunes with lots of great heavy percussion and distortion but combined with a good vocal line," she says with spirit. 
When he is not writing or performing, Jon is a grandpa. "So, it's pretty much what my granddaughters want to do. Aside from that, classical music and politics, (with politics being my poison), pretty much sums it up. I use my music to get the inside out. That's pretty much how I view it," he adds. 
Cory's biggest interest outside of music is to be a positive influence for his twelve-year-old daughter. "She is getting big into music and I nurture it. She sings, plays ukulele, guitar and has started playing piano so I think she has the music bug too," he laughs. "I like getting out to nature and being in the great outdoors to get away from the hustle and bustle of the city when possible. I like to ponder all the biggest questions in life like consciousness and our place in the universe. I do a little skiing, biking and hiking. Fast cars, technology and video games are cool too". 
Sanja is really into being healthy and exercising regularly. "I try to make sure that I get a good workout done pretty much every day. That can be challenging since I also work fulltime so I have to plan my days just right to get everything done. I also enjoy taking my dog for walks in the evenings and that is also the time when I get most of my musical ideas especially if I have some instrumental parts to work with already," she tells me. "So, often I walk around the neighbourhood with my earphones in, humming some vocal ideas to the to tunes that Jon and Cory jammed up and then it evolves from there. I also enjoy playing classical piano pieces that I used to play back in the days when I was in music school, and learning new ones when I can. Outside of that, I get busy with my almost one-year-old nephew whom I also try to see every day so you can imagine that getting al this done in a single day can get pretty tough". 
Cory and Jon met while doing a backing session with a single artist in the studio and their friendship grew from there. They started to play in Jon's basement and discovered that they read each other virtually seamlessly. "We found that jamming out rhythm beds worked for us and that multi-tracking layers of guitars was the perfect way for me to express what I'd heard in my head all these years. The secret to a great sound is a great drummer and I give Cory one hundred percent credit where it's due. Vigil-Ante wouldn't be here without him. I also think that we don't really have a defined sound. Our songs seem to all be different from one another, at least on this album. Not sure if that will change in the future but I guess we will see how things go," enthuses Jon. The highlight of the album for Jon is when Sanja joined. "I'd a feeling of something in the air as Cory and I were aligning what was to become 'Horizons' which was mostly instrumentals as I only sang if needed or to show a vocal melody line. As it turned out, Sanja's and my voices seem to blend well so that's another plus for me. These two make me sound good. After we recorded 'Revenge', we realized that there's music to be made and things took off from there," he smiles. 
"So far, Vigil-Ante have been solely a recording band as they were concentrating on finishing the album rather than gigging. Now that this album in complete, we are considering doing live shows. However, there is also the matter of having a couple of musicians cover off bass and second guitar so that will be on the list of priorities. But that should not take too long, and I am sure all of us can be ready to perform live in a very short time," he tells me. "'Horizons' was recorded and produced by Cory in his basement studio as were the previous two albums. Cory always looks for feedback from myself and Sanja to make sure we are on the right track. The gear has gotten better over the years, as well as Cory's knowledge. As he would say, "I'm no pro by any means but I do enjoy the recording and producing process as an ever-learning experience". The recording of the songs has taken place over the last few years but we really started to ramp it up after Sanja joined in fall of 2018. From that point to the release of the album in 2019, much time was spent in recording, mixing and producing the album. Its amazing what regular people can create on their own in this day and age," expresses Jon. "For the future, Vigil-Ante will be working on expanding and broadening their exposure to the world. Also, as creativity can come at any time, we will continue working on new tunes and I'll keep doing my thing which seems to work for me in regard to writing. And we will definitely be looking into doing some live shows starting here in Calgary and see how far we can get. Hopefully we can all get to a point where we can make a good living doing what we love which will enable us to be even more creative since at that point we may no longer have to spend so many hours each day working for someone else and on their schedule," concludes Jon bringing an end to our conversation. 
'Horizons' is out now through all the usual digital platforms.
Check Vigil-Ante out at: 
Website: https://vigil-ante.com 
Spotify: https://open.spotify.com/artist/6FHxLVI4DXaAtbKOFpxfIQ 
Amazon: https://www.amazon.com/Vigil-Ante/dp/B0043TC28M 
Amazon: https://www.amazon.com/Horizons-Explicit.../dp/B07V9WC7Z5 
ReverbNation: https://www.reverbnation.com/vigilante2 
Facebook: https://www.facebook.com/vigilante.ca/ 
.WAV, mp3 and CD available for select mailouts